Dielco Industrial Contractors Ltd.
Dielco is a Canadian company specializing in millwrighting, rigging, piping, and structural steel. As a leading industrial contractor in the London area, we offer complete project management and turnkey installations. In addition, Dielco has over 40,000 sq ft at our fabrication shop, which offers fully-integrated metal fabrication services and can meet the demands of any industrial, commercial or institutional project. Dielco is proud to have served industries and institutions in southwestern Ontario for 35 years.
OUR SERVICES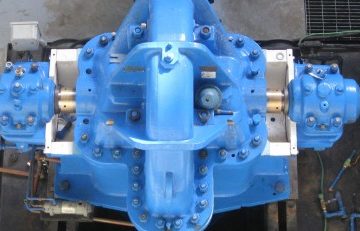 About Us
With 35 years' experience and highly skilled tradesmen, Dielco expresses great confidence in our ability to execute timely, safe and successful installations of industrial process, manufacturing and production equipment systems. In addition, we have our 40,000 sq ft fabrication shop which can fabricate to meet any of our client's needs.
Manufacturing
Food and Beverage
Aggregates and Cement
Healthcare
Defense Companies
Water Treatment Facilities
Brewing Plants
Educational Institutions